P.E.R.S. Personal Emerygency Response System

This medical alert system will help you when you need it most!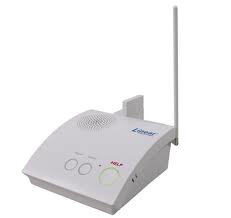 Call now 773-599-1USA or 773-599-1872 Or click HERE to contact us.
We have medical alert systems available in the greater Chicago area. If someone you know at times find themselves incapable of calling for help when they need to then a P.E.R.S. may be exactly what they need.
A Personal Emergency Response System(P.E.R.S.) is an alarm system designed to signal the presence of an emergency situation and to summon emergency medical services.
When you order your Personal Emergency Response System, we will deliver and set up the system for you. You can cancel at anytime. Your system will be monitored 24 hours a day, 7 days a week. The emergency monitoring station is in the USA, there is no phone delay. They stay on the line with you until help arrives. You get instant access to request medical attention.
Some Interesting facts about Personal Emergency Response Systems:
One out of every three people over the age of 65 will fall this year

Our monitoring team is availale 365 days a year and 24 hours a day

The AARP released a study that says seniors with a P.E.R.S. will live and estimated 5-6 years longer
Call now 773-599-1USA or 773-599-1872 Or click HERE to contact us.