We have ramps that are available to rent or purchase. Whether you are looking for a modular ramp that we build, or a portable ramp that you carry around, we have something that will work for you. Our installers can figure out the BEST SOLUTION and give you the BEST DEALS on ramps for your home.
Call now for more information: 773-599-1USA or 773-599-1872
Or click HERE to contact us.
Portable Ramps:
(To see our Modular Ramps page click Here)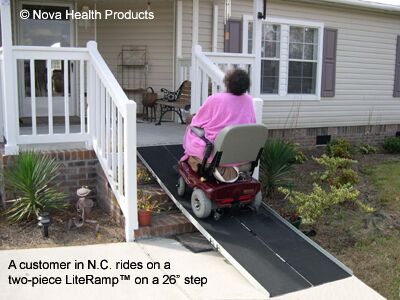 "Thank you John for all you have done for us. I'm sure I'll be calling you in the future. It was great doing business with such an honest man."
"Your consideration and timely manner were gratefully appreciated. The install was done quickly and efficiently. Everyone was very polite and left the area neat and clean"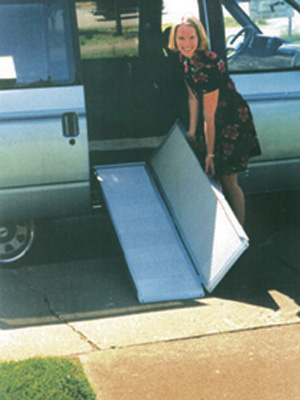 "Carlos, Thank you for installing the ramp and taking care of my parents. We are so relieved and they were very pleased with the service received thus far. I cannot thank you enough for your help. I have already referred your service to one of their neighbors."
Call now for more information: 773-599-1872 or 773-599-1USA